1. Canadian Atopic dermatitis Cohort for Translational Immunology and imaging (CACTI) BRONTE trial (BROadband vs Narrowband phototherapy for eczema)
The CACTI project is a multicenter observational prospective cohort study based at three Canadian institutions (Women's College Hospital/University of Toronto, McGill University Health Science Centre, University of British Columbia). It will enroll patients with severe atopic dermatitis with inadequate control from topical therapy and collect biospecimens (blood, microbial swabs, skin biopsies) from consenting participants. It also contains a nested randomized controlled trial comparing two types of phototherapy. This project requires a secure online data platform to collect and centrally store unidentified longitudinal clinical data for participants across the three sites. The central study site is Women's College Hospital, making a partnership with SkIN Canada seamless. Each site will enter their own data into the database. The platform must also be able to randomize patients eligible for the nested randomized controlled trial. It must also be able to document and track biospecimens collected at the different sites. It should also be able to track storage and laboratory analyses of these samples.
Project lead: Drs. Aaron Drucker, Carolyn Jack, Vincent Piguet and Sunil Kalia
Institution: Women's College Hospital
Sites: 3
Provinces: ON, QC, BC
2. Canadian Morphea Registry (C-MORE)
Morphea is a chronic relapsing autoimmune disease characterized by scarring of the skin/subcutaneous tissue. It affects ~75,000 Canadians. Several clinical subtypes exist, and severe forms (linear, generalized, pansclerotic) have a high risk of extracutaneous involvement, pain, disfigurement, and disability.
Many clinical/research gaps in morphea remain. Only 2 single-center registries exist (Morphea in Adults and Children (Texas), National Registry for Childhood-Onset Scleroderma (Pittsburgh)). Current studies are limited by small patients' number, unequal ethnocultural representation, retrospective data collection, and use of invalidated classifications, making data interpretation/clinical translation difficult. We created the first national morphea patients' registry (C-MORE) comprised of 36 multidisciplinary physicians across 17 academic sites, aimed to understand morphea's clinical characteristics, triggers, severity and burden in Canadian patients.
The aim of this study is to characterize morphea patients in Canada, their demographics, disease severity/complications, to elucidate the impact of morphea on patients' lives and the risk factors associated with worse disease. This data will be directly relevant to patients as it will instruct clinicians about which patients are at higher risk of
complications and should be followed/investigated more thoroughly. Better understanding the burden of disease will help to stimulate research and development in morphea.
Project lead: Dr. Elena Netchiporouk
Institution: McGill University
Sites: 15
Provinces: BC, AB, SK, ON, QC, NS,NB
3. Follow-up of Cutaneous SCC (FOCS)
A multicentre study of follow-up practices for patients diagnosed with squamous cell carcinoma (SCC). Due to a lack of evidence and diverse recommendations across organizations including the AAD and BAD, there is likely substantial variability amongst dermatologist practices. As such, we hope to better understand the practice patterns amongst Canadian dermatologists to help establish the baseline landscape and identify opportunities for improvement. Study objectives are outlined below. We currently have over 10 community and academic dermatologists from across Canada involved in this project.
Study Aims and Hypotheses:
a) To characterize the practice patterns for follow up of immunocompetent patients by dermatologists after a diagnosis of primary invasive cutaneous SCC.
Hypothesis: Variation will be seen in the frequency and duration of follow-up.
b) To identify factors associated with the time to the first follow-up skin exam after SCC diagnosis.
Hypothesis: Patients who are at higher risk of recurrence, metastasis, or additional skin cancers (older age, advanced tumour stage) will be followed more frequently for skin exam.
Project lead: Drs. Nicole Hawkins, Jorge-Ryan Georgakopoulos and An-Wen Chan
Institution: Women's College Hospital
Sites: 23
Provinces: BC, AB, ON
4. Effect of allergy testing on atopic dermatitis in adults (EAT-AD)
| | |
| --- | --- |
| | |
Atopic dermatitis (eczema) is frequently associated with food and environmental allergies, but the impact of allergy testing and management on skin disease severity in people with atopic dermatitis is unclear. We will create electronic surveys to evaluate current practices regarding allergy testing for adults with atopic dermatitis and interest in participating in studies of allergy testing. The survey responses will be anonymous; clinicians may provide contact information for future studies. We will ask local, provincial, and national dermatology societies to disseminate the survey via e-mail and social media. The patient survey will be shared via Eczema Society of Canada and Canadian Skin Patient Alliance email lists and social media channels. We will calculate the proportion of responses for each question item, and open-ended responses will be summarized into themes. We will document patterns of care and interest in research on allergy testing as an intervention for atopic dermatitis. These results will further our understanding of current practices among dermatologists and capture the perspectives of adults with atopic dermatitis regarding different types of allergy testing in the management of atopic dermatitis. These results may inform future research on allergy testing for patients with atopic dermatitis.
Project lead: Drs. Irina Turchin and Aaron Drucker
Institution: Women's College Hospital
Sites: 8
Provinces: BC, AB, ON, QC, NS
5. SPRINTR trial (Skin cancer Prevention with Nicotinamide in Transplant Recipients)
Project lead: Drs. S. Joseph Kim and An-Wen Chan
Institution: Women's College Hospital
Sites: 9
Provinces: BC, AB, ON, QC
6. Establishing and optimizing skin cancer biobanking across Quebec
Non-Melanoma Skin Cancers include the 2 most common human cancers, Basal Cell Carcinoma (BCC) and Squamous Cell Carcinoma (SCC), respsectively. The risk of developing skin cancer in fair skin individuals approach 40%. While most BCC and SCC remain localized and can be cured, 1-4% of them can become more aggressive locally and even spread to other organs. We do not know much about these advanced, more aggressive cancers. The progression from high-risk early BCC/SCC to advanced BCC/SSC is not well understood. High-risk early tumors and advanced tumors are rarely collected and studied, hence targeted treatments are few. In this proposal, we aim to establish and optimize sample collection for skin cancers from patients across several hospitals in Québec, with help from basic science collaborators for determining optimal conditions for liveability and with help from epidemiologists and patient partners to identify important clinical information and make it standard across hospitals. We want to involve patient organizations into improving how clinicians and those involved in biobanking can deliver skin cancer diagnosis and sun awareness messages. Researchers and clinicians will have more data and potential markers of disease severity and aggressivity, and will understand more the development and progression of BCC and SCC.
Project lead: Dr. Philipe Lefrancois. 
Institution: Lady Davis Institute
Sites: 4
Provinces: QC
7. Canadian Frostbite Collaborative: National website development
Frostbite happens when people, particularly their skin is exposed to extremely cold temperature for a long time. While severe frostbite is not an everyday occurrence it happens throughout Canada. Because it is seen so infrequently, hospitals usually don't have specialists on call to deal with this very serious issue. Patients with extreme frostbite often require amputation and other skilled procedures, which have a lingering and long term effect on their life. Based on our climate, Canada is uniquely qualified to be experts in frostbite treatment. We have previously investigated the national interest in forming a Canada-wide group to share treatment options, success, and failure. This study will create a website to allow that collaboration. In addition, patients require support and significant long-term care. The website developed through this project will provide the opportunity for patients to connect with others who have been through treatment for frostbite and the complications that may occur, such as amputation. Having a national website for collaborators will allow Canada-wide research and potentially clinical trials aimed at improving patient recovery.
Project lead: Dr. Caitlin Champion
Institution: NOSM University
Sites: 3
Provinces: YT, MB, ON
8. A multi-province platform for Merkel cell carcinoma health services research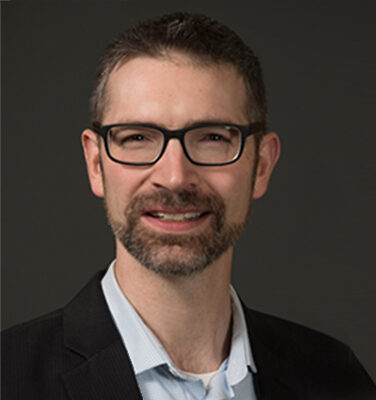 Skin cancer is the most common type of cancer in Canada. It is important to know how skin cancer is cared for in Canada, in order to ensure the best care is provided for every person with skin cancer in Canada. We are making a team of researchers and patient
partners that will develop tools to allow experts to study this topic. We are going to study Merkel cell carcinoma in order to develop these tools. Because Merkel cell carcinoma is rare, it is especially important to study this cancer using as many sources of information from across Canada as possible. We will do this first in Ontario, Alberta and British Columbia. The tools we develop to do this, and the team that we will build during this work will help us do this same sort of information collection across Canada. The knowledge gained through our initial work in Ontario, Alberta and British Columbia will help us apply for research funding to do this, and to develop research projects involving people from across Canada with other forms of skin cancer, and even other skin diseases.
Project lead: Dr. Timothy Hanna
Institution: Queen's University
Sites: 3
Provinces: ON, AB, BC, NS
9. Development of an in vivo mouse screening platform to identify molecular effectors of non-melanoma skin cancers
Non-melanoma skin cancers are the most common cancer in the world. In this project, we assemble a team of experts and patient research advocates that will work toward the identification of new therapeutic opportunities for the treatment of aggressive nonmelanoma skin cancers by capitalizing on our ability to mimics these cancers in mice. Importantly, our project will contribute to the mentoring of outstanding graduate
students that will be part of the next generation of leaders in the field of skin
tumorigenesis.
Project lead: Dr. Mélanie Laurin
Institution: Université Laval
Sites: 2
Provinces: ON, QC
10. A Canadian interdisciplinary collaboration for patients with hidradenitis suppurativa
Hidradenitis Suppurativa (HS) is a chronic disease in which patients have recurrent inflamed painful nodules, draining sinus tracts, and scarring. It can be debilitating for patients and is associated with negative impacts on quality of life. HS is a main research priority for the Skin Investigation Network of Canada. Many areas for further research have been identified, including information about the disease in children and patients of diffei ent ethnicities, data on what treatments may work best in different patients, and information gathered in real-world settings. We are proposing to create a registry of Canadian patients, including children and adults of all different backgrounds. Our team will include physicians of multiple specialties (dermatology, rheumatology, general surgery, endocrinology) and patients to make sure that we are considering all aspects of the disease and its associations. We will enroll patients in multiple different centres. We will collect information on their HS and other health conditions, as well as treatments and changes over time. We will also include advanced tests of genetics and cytokines to advance understanding of the disease. This data will help us in figuring out how to best treat and manage patients with HS in Canada.
Project lead: Dr. Irene Lara-Corrales
Institution: Sunnybrook Hospital
Sites: 5
Provinces: ON
11. A multicenter collaborative skin research group focusing on novel treatment for epidermolysis bullosa
Recessive dystrophic epidermolysis bullosa (RDEB) is a disease affecting the skin and mucosa. RDEB patients have fragile skin due to collagen 7 mutation. There is no cure for EB. The only option is to treat recurrent wounds with daily care and bandages. Patients experience pain and suffering.The LOEX/CHU de Québec-Université Laval, a leader in regenerative medicine aimsto find a treatment for RDEB. The therapy would be based on skin substitutes produced with patient's cells corrected by gene therapy. The objective of the proposal is to bring together clinicians, researchers and patient partners from Québec, Ontario and British Columbia. This group will work together to prepare a multicenter clinical trial to apply laboratory discoveries to patients. The patient partners will participate to the study design (for example, cost, patient information and consent form). In addition, we aim to give information on EB research to the Canadian patient community. Ultimately, our goal is to develop a definitive treatment for RDEB with our new therapeutic approach. This rare disease impacts on the quality of life of patients and their families. Therefore, this new treatment, if proven successful, could change lives of Canadian patients by improving skin stability and preventing recurring wounds.
Project lead: Dr. Lucie Germain
Institution: Université Laval
Sites: 3
Provinces: ON, QC
12. Canadian Patient-Oriented Dermatitis database and biobank (C-POD)
Atopic dermatitis (AD), also known as atopic eczema, is the most common and most burdensome skin disorder in the world and is strongly connected to asthma and allergies. Suffering with AD throughout life is now known to be common, and adults often have more severe skin inflammation and more changes to blood immune cells. The reasons why are unclear, but one-tenth of adults develop AD late in life, so environmental factors may play a large role. Evidence for such culprits is strongest for the bacteria Staphylococcus aureus (staph). Commonly found in our noses, staph can cause serious infections; in AD skin, it is usually present. More staph growth associates with more severe disease and coincides with flares. We don't understand how this bacterium interacts with the skin immune system in AD; this, together with missing information on genetic factors, needs substantial research. Collaborative research teams with broad expertise must also integrate patient experience and knowledge, especially when considering resistance to treatment. Our proposed team has the largest Canadian adult AD database and biobank, and aims to share specimens, protocols, and management infrastructure, along with digital tools. Our aim is to work together to promote long-term remission of disease.
Project lead: Dr. Carolyn Jack
Institution: McGill University
Sites: 5
Provinces: ON, QC, BC
13. Setting up the conditions for the biobanking of tissues and cells from hypertrophic scars
Hypertrophic scars (Hsc) are very common sequelae of deep wounds in general but especially following burns. However, treatments of these pathological scars show a low efficacy whereas the level of research in Canada is low. To stimulate research in this field, access to the human tissues or cells is needed. Our goal is to set up the conditions to create a biobank dedicated to Hsc. We are therefore requesting funds to carry out the administrative work to set up the conditions for a biobank including Hsc samples as well as normal skin samples from the same patients. This project will be carried out in 4 main steps: 1. Determine the area and number of biopsies that can be taken to allow for maximum studies; 2. Obtain ethical and administrative approval to begin biobanking; 3: Develop a protocol and train research staff to process, store and ship samples. 4: Perform the first biopsies to evaluate the process. The ability for researchers to have access to a biobank is a factor that will encourage them to focus on this condition and find a way to treat it.
Project lead: Dr. Véronique Moulin
Institution: Université Laval
Sites: 2
Provinces: MB, QC
14. Hidradenitis Suppurativa in Diverse Patient Populations: Multicenter Pilot Project to Assess Disease Characteristics and Access to Biologic Therapy.
Hidradenitis suppurativa (HS) is a painful and debilitating skin condition that affects many people around the world. We aim to establish a registry for HS patients across Canada, which will help us to understand more about the disease and how to improve treatment options. We will collect data on the characteristics of the disease, including its severity and duration, as well as information about any other medical conditions that patients may have. We will also focus on skin of color patients to ensure that they are adequately represented in our research.
In addition, we will also investigate the barriers and facilitators to accessing biologic therapy, including adalimumab, for HS patients in Canada. We will collect data on factors such as geographic location, insurance coverage, and socioeconomic status to identify disparities in access and develop strategies to improve access for all HS patients, especially those who are underrepresented in clinical trials. Finally, we will investigate the real-world response to adalimumab, a medication commonly used to treat HS, in skin of color patients. We will recruit patients who have recently started using adalimumab and collect data on their disease characteristics, treatment response, and adverse events. We will analyze this data to understand the factors that contribute to a favourable or unfavourable response to the medication, particularly among skin of colour patients.
By conducting this research, we hope to improve our understanding of HS and treatment effectiveness especially those from diverse backgrounds.
Project lead: Dr. Raed Alhusayen
Institution: Department of Dermatology, Sunnybrook Research Institute
Sites: 7
Provinces: MB, QC, ON
15. Genodermatoses Network: A Canadian multidisciplinary collaboration for patients with genetic skin disorders
Although rare, the number of skin disorders with a genetic basis (genodermatoses) that are considered "orphan" affect a significant number of patients. Rarity, coupled with lack of available treatment, makes recognition and management of these conditions difficult. There is a need to develop a network of specialists, industry partners and patients and families to improve the diagnosis and management of these patients across the country and facilitate research into these rare conditions.
We propose to organize a meeting with all stakeholders to identify expertise across the country, understand the Canadian landscape and develop a network that would enable mechanisms for sustainable cross-talk and collaboration.
Project lead: Elena Pope
Institution: The Hospital for Sick Children and the University of Toronto
Sites: 8
Provinces: AB, QC, ON, BC
16. Informing a Canadian Skin Science Trainee Program Based on the State of Trainee Programs Offered by International Academic Societies
Brooks SG, Pawluk MA, Litvinov IV, et al. Informing a Canadian Skin Science Trainee Program Based on the State of Trainee Programs Offered by International Academic Societies. Journal of Cutaneous Medicine and Surgery. 2023;27(1):20-27. doi:10.1177/12034754221137570
17. Mapping skin research expertise across Canada
A publicly accessible web database of skin researchers and expertise in Canada.

18. Priority Setting Initiative
Determining the needs of a population through stakeholder input is a superior method of directing research efforts than reviewing the current state of the literature. This process was used to prioritize skin research topics and produce a roadmap for the skin research landscape of Canada.
Publications
Drucker A, Kleiner O, Manion R, Philip A, Dutz J, Barnard K, et al. Top ten research priorities for psoriasis, atopic dermatitis
and hidradenitis suppurativa: the SkIN Canada Priority Setting Initiative. J Cutan Med Surg. 2023 [In press].
19. Master Data Sharing Agreement
The Master Network Agreement defines terms for data sharing, data banking, and publication. This comprehensive agreement has taken two years to develop in consultation with institutional contracts offices. It allows SkIN Canada members from academic and community sites to exchange data for future studies without needing to re-negotiate a data sharing agreement with every new study. The Master Agreement will help to mitigate the start-up delays that are commonly encountered with multicentre projects.
20. Noninferiority Randomized Controlled Trials